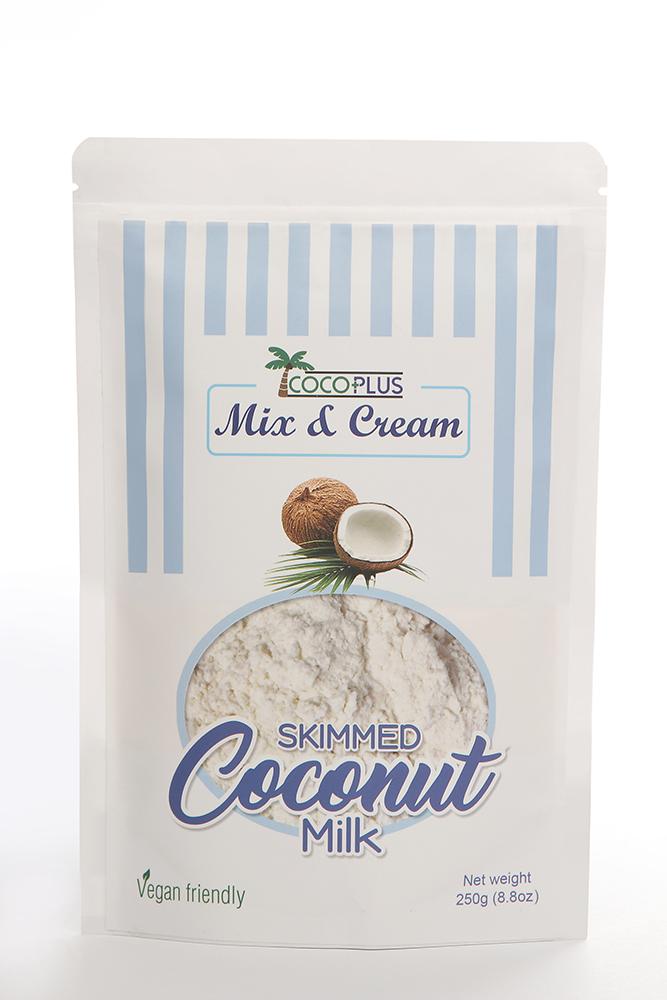 Coconut skimmed milk is a major by-product of the virgin coconut oil using centrifuge method. It is low in fat and rich in protein. Spray-drying of coconut skimmed milk into a powdered form provides stability, convenience and longer shelf life.
The natural liquid coconut cream that is spray-dried into a convenient powder using an innovative technology that maintains exotic flavour and aroma of fresh coconuts.It offers food industries an exciting ingredient for any food products that requires a natural, fresh taste and aroma of coconuts.
Available in 250g Paper Kraft Stand up Pouch.